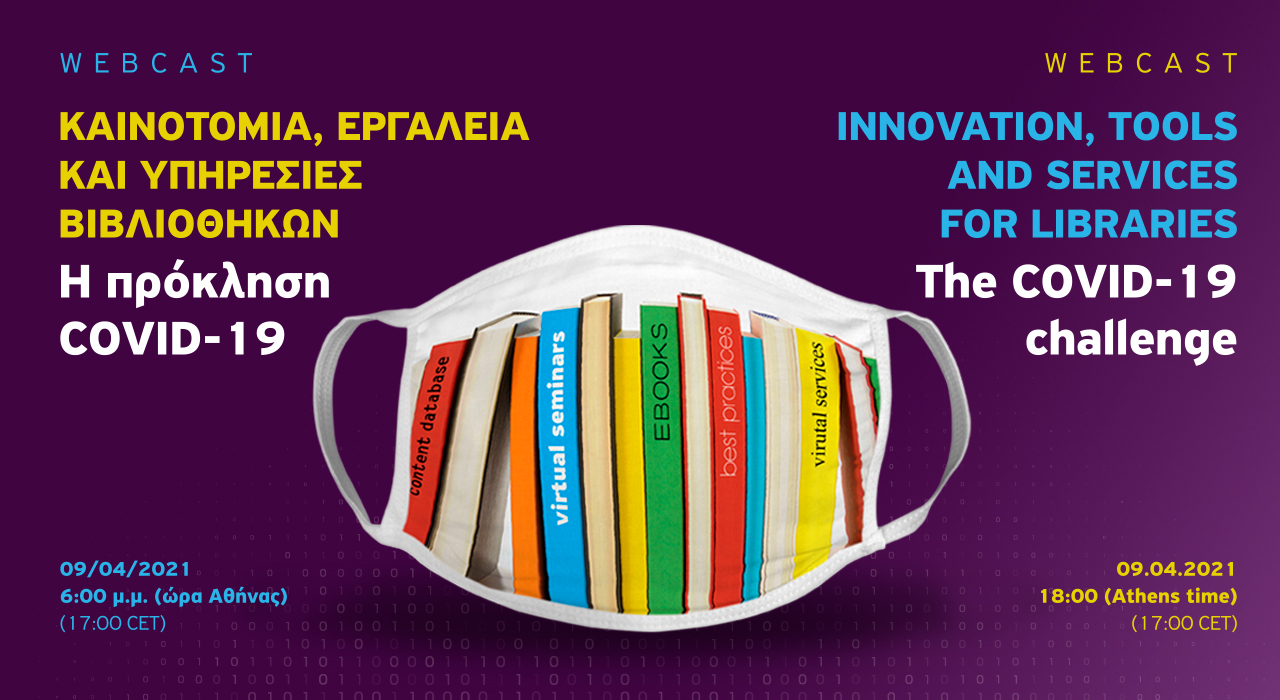 2021, 1o Μέρος
---
The crisis of the COVID-19 pandemic has brought unique challenges of global scale. Library professionals were forced to adapt and explore innovative approaches in order to continue providing quality services to their users, remotely. The aim of this virtual meeting is to present the innovations, the technologies and initiatives in the library sector that proved to be efficient during the COVID-19 pandemic. Best practices will be highlighted, to help other libraries overcome this pandemic time or to meet the post pandemic needs of their users. On Friday, April 9, 2021, there will be five speeches. A unique opportunity for attendees to interact with four presidents of IFLA, that will be "present" at the same event to share their knowledge.
Item Groups
Presentations from four IFLA presidents, coordination Tonia Arachova, IFLA treasurer




Press release, Poster etc.